MAUI POWER WASHING DEMANDS ECO-FRIENDLY PRESSURE WASH CLEANING
Maui Eco Power Washing is the Island's First True Environmentally Safe Power Washing Company
Sanitize and Disinfect
Need your Maui home, rental property, office or business power washed or disinfected? Coronavirus has impacted our lives here on Maui. However, we have services to help clean and disinfect COVID-19 and therefore reducing the health risk. Concerned with the effect of surface oils and pollutants on our waters and reefs? Maui Eco Power Washing has the perfect solutions for you!
Cold-mist Fogging
In addition, we offer cold-mist fogging (see Video here). Instead of wiping everything down, we can cold-mist fog everything indoors in homes, stores, restaurants, or restrooms.  This service saves you the time of wiping everything down.  Similarly, we use eco-friendly detergents and this is 100 percent biodegradable. Above all, kills 100 percent of all bacteria and germs on contact. We sanitize and disinfect against COVID-19 using Mediclean (click link for more information about this germicidal cleaner).
Now offering our new soft wash system!
Used to clean stucco buildings – businesses and entire homes.  We also soft wash commercial or residential roofs, as well as solar panels.
Eco-friendly Cleaning
Our state-of-the-art eco-friendly process makes short work of the dirtiest, most stubborn stains, whether oily, waxy, or just plain dirt, while keeping the aina safe! For example, most power washers send the water and water-borne contaminants down the storm gutters to pollute our reefs and ocean.
Not us! All the water we use to pressure wash your project is retrieved by our cutting-edge washing equipment, along with the oils and other contaminants, therefore keeping our streets, land and water clean. We demand environmentally safe power washing habits.  In addition, our practices help keep our island of Maui beautiful using the best eco-friendly detergents and the safest power washing practices found in the state of Hawaii. Rest assured that our professional and friendly staff will take care of all your cleaning, sanitizing and disinfesting needs.
---
New customers… Check out our Specials page!
---
We Are the Number 1 Pressure Washing Company in the State
Visit our work sample gallery and see why!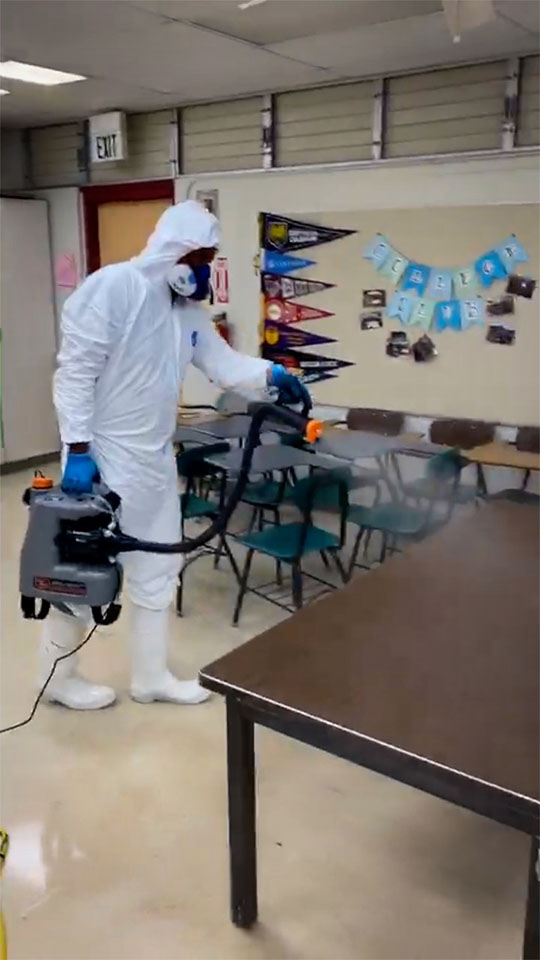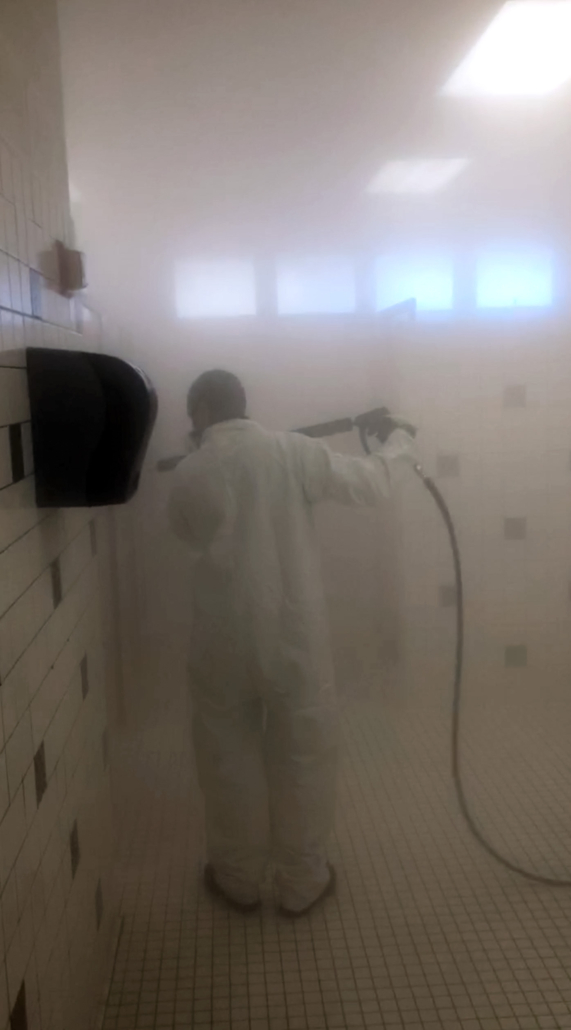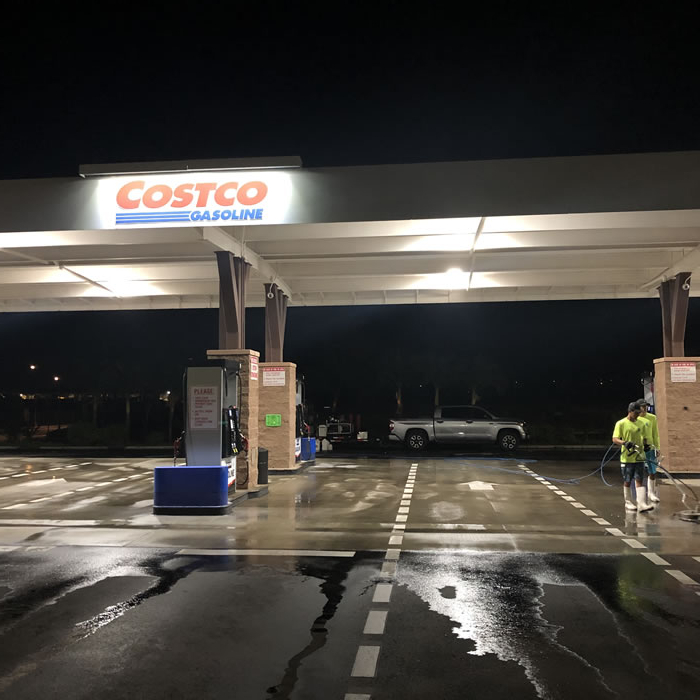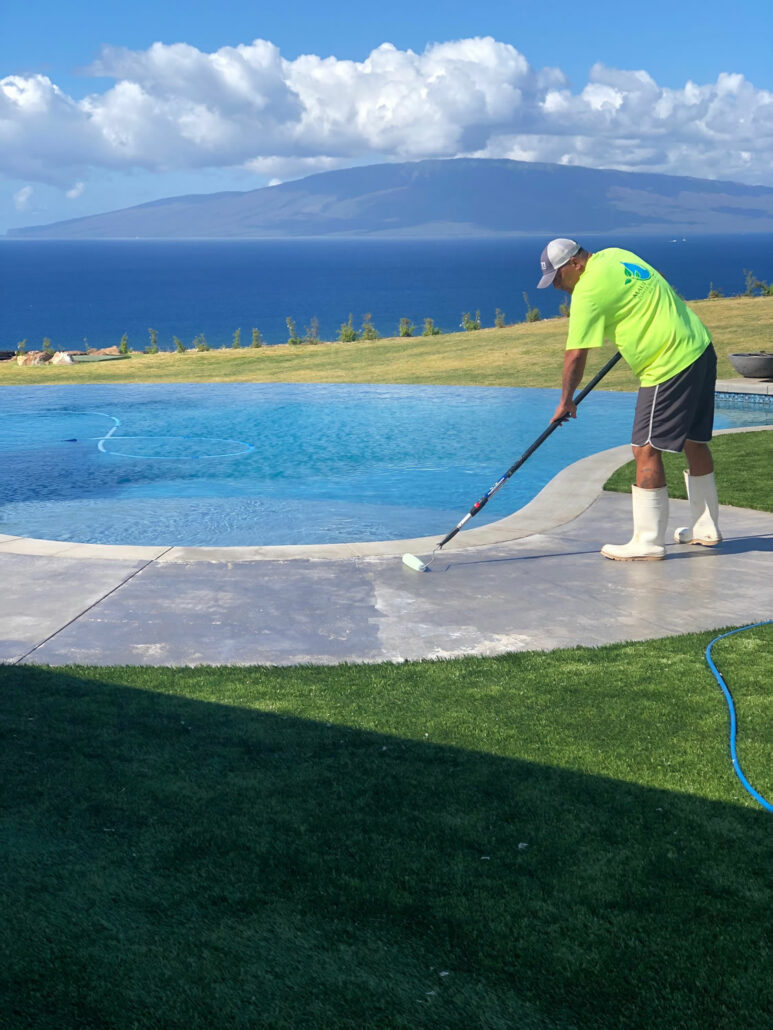 All detergents used are safe for the environment. Our mild soaps get you clean without harming the beauty of our island.
We use state of the art high pressure washing equipment with the best filtration systems in the industry. We capture the gray water, filter and recycle all of the water that we use.
Our professional and courteous staff have all been trained on the safety & operation of our equipment. We treat your property as if it were our own.
Call us today at 808-359-0240
for your free Maui power washing estimate!